Jules: "An anonymous donor in Switzerland between 1990 and 1995" - June 2021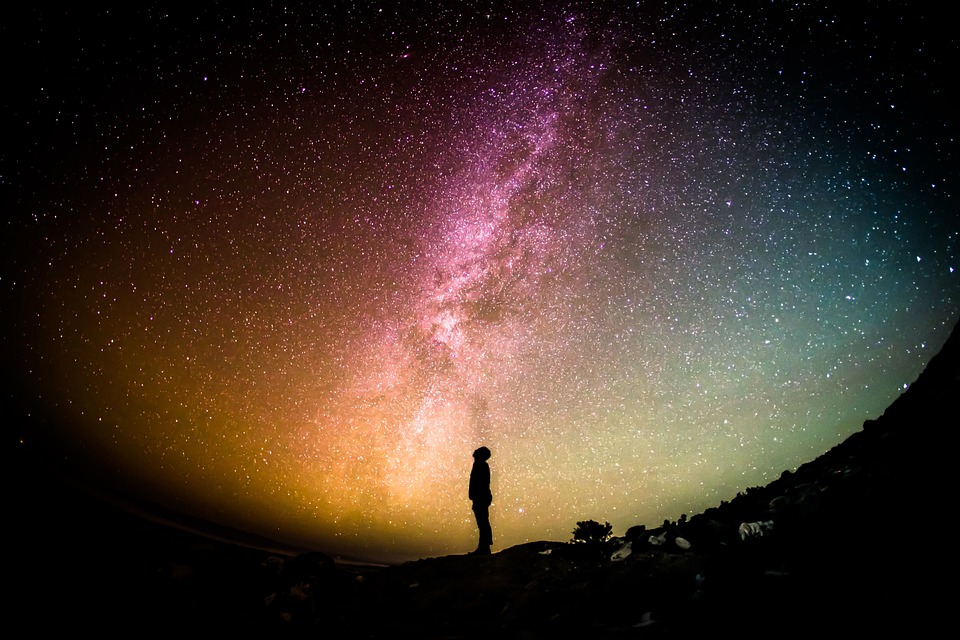 Interview with Jules, anonymous donor in Switzerland between 1990 and 1995
Jules got in touch with Jessica and Vanessa from "Sur terre via donneur" following their radio appearance on Forum RTS on 26 May 2021 to present their platform. He generously accepted to talk to us to give us his point of view as a donor in the context of medically assisted reproduction with donor. His first contact message is very touching:
"Bravo for your approach. I stumbled upon the "Forum des Idées" /RTS by chance.
I was an anonymous donor from 1990 to 1995.
It was moving to listen to you.
I'm afraid I have dozens of matches... Not easy."
Introduction::
Before I begin, I would like to make it clear that my testimony is personal and does not represent the feelings of all donors. Each donor is unique, with his or her own background and values.
Why did you decide to be a donor? In what state of mind?
A sweet mixture of antagonisms. I was fully aware of the happiness and life I was transmitting. Of the expectations and needs that existed. I thought long and hard and felt guilty about the financial compensation it gave me.
At that time, the future parents financed their insemination(s). They had to have been married for three years and their wealth was a selection criterion. This was very important to me. These rules were supposed to guarantee a happy childhood in a privileged social environment and this was a point of disagreement with the system. I felt that this class discrimination was unfair.
In conclusion, I remember telling myself that I assumed I had good genes and that if I had not done so someone else would have taken my place. Instinctively, it is pleasant and flattering for a man to be asked to transmit Life. Greed and altruism were intertwined. I was combining the useful with the pleasant. I provided happiness while benefiting from a complete health check-up and a medical-sexual follow-up (it was the AIDS years). As the years went by, a feeling of power appeared, linked to my supposedly prolific progeny. I could spontaneously describe this feeling as "Genghis Kahn syndrome".
The Professor in charge of the insemination programme was the great alchemist of matching. The parents trusted him and so did the donors. According to the explanations he gave me, as an anonymous person my card was "ethnic origin, height, morphology, eye and hair colour" and so on for each donor. The Professor had cards (for each donor) to determine the closest possible match to the future father. By the way, the physical mismatch mentioned in one of your testimonies surprised me.
By signing as an anonymous donor, we were also making the reverse commitment not to seek to identify our descendants and never to attempt to make contact. The Professor also told me that he would make exchanges in order to preserve the diversity of donor DNA. I remember exchanges with sperm banks in Canada and France in particular.
Speaking of numbers, I must have donated nearly 300 test tubes. I remember that I stopped donating when the Professor told me that I had reached the fateful threshold where my future descendants had a 1 in 300,000 chance of meeting. (Editor's note: reading between the lines, the population at the time for Switzerland was 7 million, so Jules would probably have about 23-24 children from his donations).
What are your fears?
Manageable, my fears are mostly emotional. To be overwhelmed by so many descendants. I would like to be able to take the time to discover and offer as much of myself as possible to everyone. You're looking for one person, while I'm guessing there are many.
How do you feel about the anonymity of donation?
I would like you to know that you have relieved me of a certain weight, of a certain guilt linked to this anonymity. It was burdensome for us and unfair for you (the people born of the donation). At the time, the cumulative circumstances of the recipient parents and the possible civil consequences of an offspring pushed most donors to remain anonymous. The Professor spoke to us about an average of 11 inseminations for 1 positive. So some mothers-to-be came just once, while for others the inseminations lasted more than two years.
Do you know any other anonymous donors from that time?
Yes, I have remained in contact and stayed friends with several donors from my time. As I go through my own process, I will contact them to inform them of your existence and to pass on my testimony from donor to donor.
At the launch in the 1970s, apparently many of the donors recruited were medical students, was this also the case in your donor group or were there no medical students?
There were no medical students among the twenty or so donors I knew. I knew the vast majority of them, at least by sight, as we were almost all in the same professional field.
How were you 'recruited'? How did you hear about the donor search?
I don't remember exactly. It was word of mouth. It seems to me that those from the year before were there first, while little by little those who were one year younger were recruited. We were a good team. There was a good atmosphere between us, we organised car pooling on Tuesday mornings and Thursdays at noon.
What is the best way to describe yourself in relation to a child born from your donation? Donor? Genitor? Biological father?
At the time: Donor.
Then: Donor, Transmitter.
Today: Donor, biological father.
At the time of your donations, did you consider this donation to be equivalent to a blood donation?
No. Never,
Semen is not blood.
I always "put myself in the place" of this father who could not conceive. I saw myself as a bit of a crutch. I always imagined this family being born.
In my conversations with the Professor, I (and other donors) expressed concern about what would happen to the sperm. We were all very intelligent and aware of the implications of our actions. We were concerned that no abuse would taint this process.
Has this been taboo with your family and close circle? Who knows that you were a donor?
No taboos, no secrets.
What kind of tests were done? Psychological interview? Blood tests?
Very long, complete, including DNA. I remember the interview with the geneticist. He liked my genes because of the 3 particular chromosomes. We all feared the DNA test and came out rather emboldened if positive.
I remember potential donors being turned away at this stage.
At 18, it was also a validation of our fertility,
The 'psych' part was a bit neglected, it seems to me. The shrink was the Professor's medical secretary. So I don't remember any psych except for long talks with the Professor of Gynaecology. But I could have overlooked this detail. In principle, I don't remember it. The big psych issue was the choice to become anonymous, semi-anonymous or not anonymous. For this choice, we were not in a hurry. We were well informed. Sorry for the comparison, like for a woman about to have an abortion, they re-explained the consequences to us before we signed for anonymity. This was done by the Professor's personal secretary, who also managed the finances. That is to say, the payment of the indemnities by anonymous cheque to the bearer. She managed the contacts and blood test appointments every 2 to 3 months for STD monitoring.
Do you regularly think about the children of your donations or not at all?
Yes, always. Also maybe a bit more because my first naturally conceived child was recently born in 2020.
What should a person born by donation write in a letter to their donor to encourage a positive response?
Each and every donor is different. The possible reasons for keeping to oneself in are different for each one.
One of my friends today is a close friend and former donor. I talked to him about it. For him it was anonymous and it should remain so. Punkt Schluss. (And that's that.) The letter in "Podcast Hondelatte raconte: "PMA - Arthur finds his parent" - March 2021" is great. Inspiring. Short and to the point. He went through a couple of intermediate friends. In this case, I don't think you should take the risk that your message/letter could be intercepted/opened by someone else. The intro (reassuring) I am not looking for a father, a family. And the thank you to the donor for his gesture. A word about your own possible offspring. Do not insist on the intensity of the research undertaken. Summarise or leave a door half-open to optimise the chance that led you to him. Let your heart speak.
How did you come to want the possibility to make yourself known to the people who were conceived from your donations?
I was wondering about this from the beginning. It may sound ridiculous but it was watching the film "STARBUCK" 7 or 8 years ago that put me on the path -> https://en.wikipedia.org/wiki/Starbuck_(film) .This film has de-dramatized my vision while being touching and funny. Then the birth of my daughter last summer, your testimony on RTS, our exchanges, MyHeritage DNA (I posted the kit in return) and since this journey is underway, I am overwhelmed, a bit like in a state of shock.
Today Jules has not yet received his DNA results. We will come back, if he is willing, for an interview no. 2 following the potential discovery of people from his donations. To be continued...