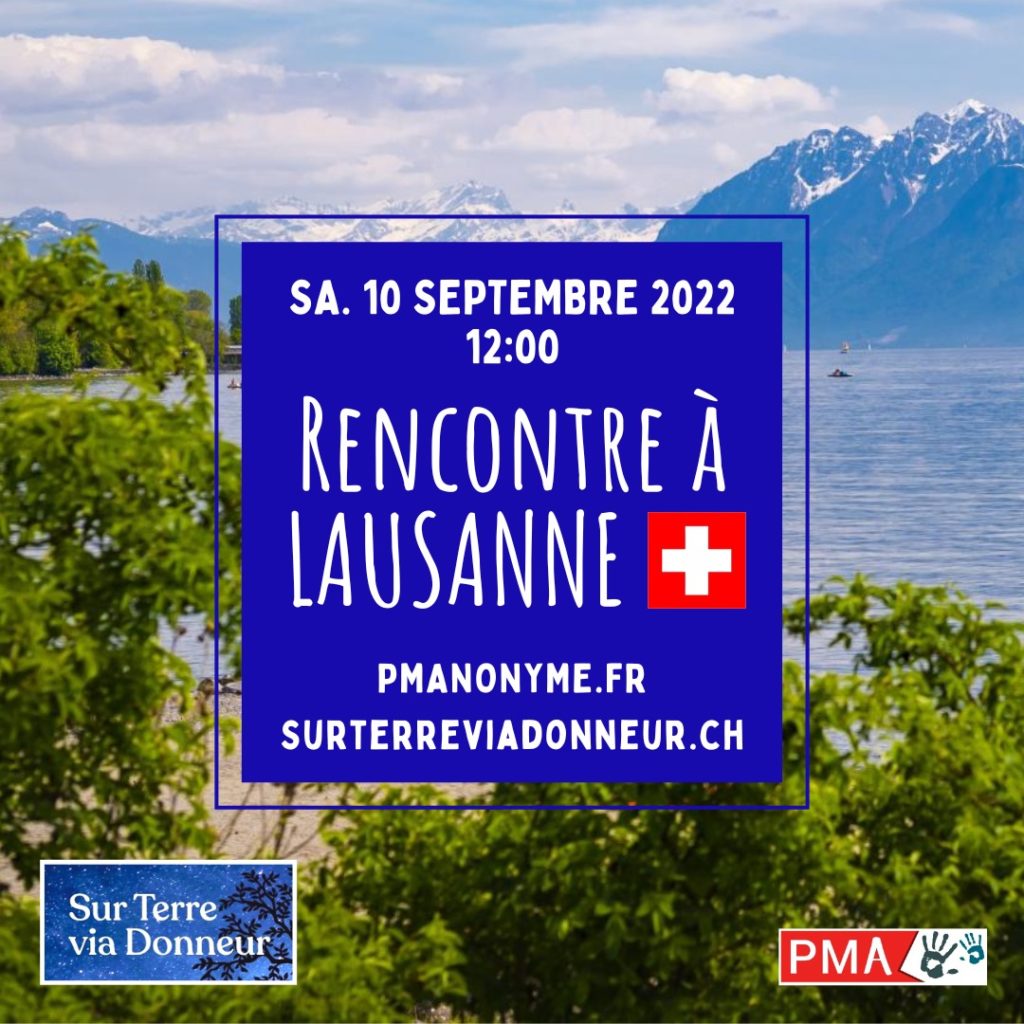 Because it's much nicer to talk in real life!
We are organising a meeting in Lausanne in collaboration with PMAnonyme
Saturday September 10th at noon
The aim of this meeting is to bring together donor conceived people, recipient parents and donors in order to exchange.
If you wish to participate please register via the Contact Form until Wednesday September 7th
See you Soon!
Vanessa, Tanya and Muriel